this season at Selwyn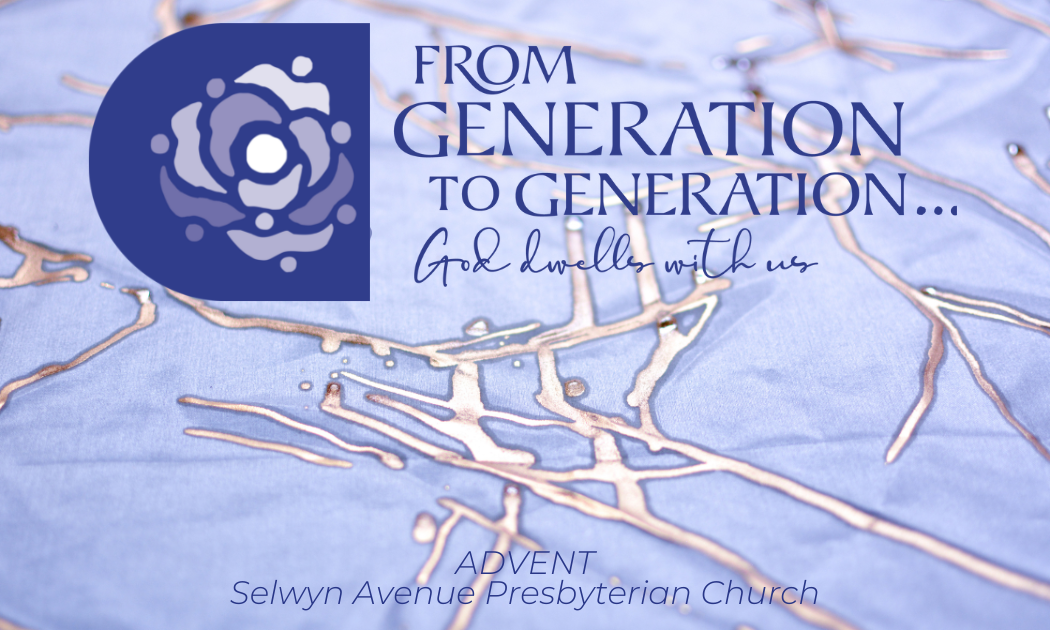 Advent at Selwyn:
December 11, 3rd Sunday in Advent
9:30 Sunday School for All
10:30 Children's Christmas Pageant Worship Service
11:30 All Church Christmas Luncheon
December 18, 4th Sunday in Advent
9:30 Sunday School for All
10:30 Worship Service with Presentation of Special Music
Joy Gift Offering collected.
December 24, Christmas Eve
10:30 Worship Service
A time for families, especially for those with younger children,
to worship together.
5:00 Traditional Candlelight Service with Communion
Joy Gift Offering collected at both services.
December 25, Christmas Day
10:30 Chapel Worship Service
Advent Sunday School Opportunites:
We will offer three intergenerational Advent studies beginning November 27, 9:30am.
From Generation to Generation, a study created by Sanctified Art, will provide a time to explore and reflect on Advent through art exploration—using poetry, and print and visual mediums. (Chapel)
Conversations on Faith class will explore the true meaning of Christmas with the help of the Grinch. Matt Rawle's book The Heart That Grew Three Sizes, along with featured video clips will be used. (Library)
Faith Forward Class will explore Advent through Dietrich Bonhoeffer's book God in the Manger. (Parlor)
Elementary children Advent learning and activities. (Bowman building)
Preaching Series:
If you missed earlier Sermons, listen here: Past Sermons
No matter where you are, Jesus will meet you there.

Join & walk with us:
Worship with us every Sunday, 10:30am, in person or on Facebook Live.
Small Groups Youth Group Our BlogPodcast Mission Past Sermons
Worship/Sunday

Join us at 10:30am in person or

Bible Studies

Adult Sunday School at 9:30am.

Selwyn Life Class meets in the library.

All other adult classes will meet in the Fellowship Hall for a combined study and discussion of The Gospel of Luke.

Men's Group weekly on Fridays, 7am.

Mission: Hunger & Children

Roof Above: We need volunteers each month to help make lunches for our homeless friends.
Ways to Give
TEXT to Give


1. TEXT (704)734-9818
2. Enter the gift amount or the word 'Give' or a Keyword*
3. If it's your first time, you will be prompted to SHELBY to confirm set up. After that, you can text the amount to the number.
Keywords to Use:
GIVE • COVID (Mission Fund) • 75 (Anniversary Fund)