SUNDAY SCHOOL
At Selwyn, our programming is designed to take full advantage of our intergenerational community and our commitment to authentically knowing each other for who we are. By engaging our heads and hearts through careful study and passionate discussions, we explore how to live as disciples in our relationships, vocations and in the world.
Each Sunday School class has an open chair just for you, and you are encouraged to visit anytime. We welcome you to join us for Sunday School, 9:30-10:30am.
Sunday School for Adults: Fall Series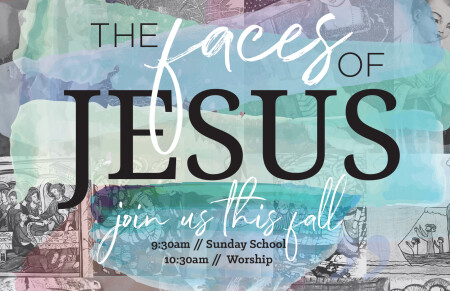 Grounded in scripture and the tenets of reformed theology, each class provides high quality studies, robust conversations, and practical application. With three adult classes, everyone is invited to find a class that intrigues the mind and stirs the heart. All classes begin September 15 at 9:30am.
The Faces of Jesus
Fellowship Hall
Diverse learners of all ages are invited to gather for an exploration of the many faces of Jesus. Led by knowledgeable lay leaders and clergy we will consider who Jesus is and how we understand him in scripture, theology, history and art.
Face to Face
Grace Room
United but not the same, we are committed to knowing and loving one another in hope and faith. Learners will be guided in practical and relevant discussions regarding faith and contemporary issues impacting our community, city, and the world. This series is created to be challenging but not contentious, loving but not sentimental, honest but not disrespectful or unkind. How might we see Christ in the faces of those who think, look, love, feel, worship, vote, and live in ways that are different than we do? (Learners are asked to commit to at least 3 of the 5 classes)
September 15 - October 13: How to Have Conversations That Matter
October 20 - November 17: Dismantling Racism
Faith Lab
CDC Science Room
Milestones, Traditions, and Change: Guided conversations for those who are walking the same path.
September 15 - October 6: Shepherding Children through Worship
October 13 & 20: Making Sense of Financial Giving (Tools and Tips)
November 3, 17 & 24: How to Read the Bible with your Child
November 10: Letting Go (Things, Stuff, and Clutter)
Sunday School for Youth
Grades 6-7: Exploring the Old Testament.
Grade 8: Confirmation - Students explore their faith in preparation to become members of the Church.
Grades 9-12: Faith IRL - Honest Conversations About the Faces of Jesus.
Sunday Evenings for Youth
Youth Group for Grades 6-12: Sundays 5:30-7pm
Youth Family-Style Dinner: Fellowship Hall
Youth Group w/Small Groups: Fellowship Hall & Bates House
All youth are welcome to join us on Sunday nights!
For information about Christian Education, email .