Children in Need:
Montclaire Elementary School Partnership
Selwyn members support the needs of children at Montclaire Elementary School in four major ways: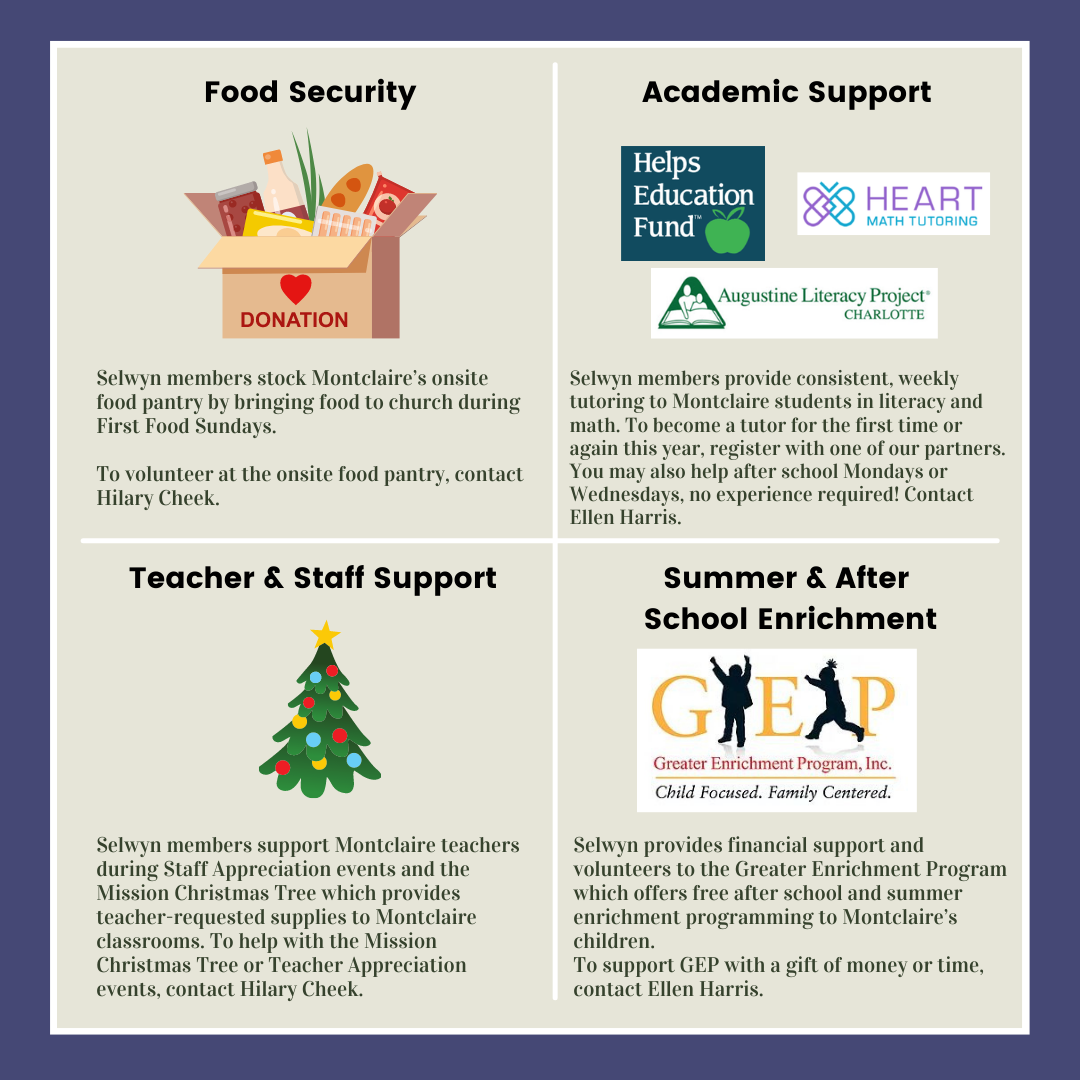 Sign up for any Montclaire opportunity here and you will be contacted by the Mission group.
Food Security

Bring donations to church on the first Sunday of each month. If you would like to help stock the food at Montclaire, sign up at the link above.

Academic Support

Work directly with a child at Montclaire through their non-profit partners. Commitment ranges from 1 to 2 hours per week. To learn more about HELPS, Heart Math Tutoring or the Augustine Literacy Project, visit their websites and sign up at the link above to be contacted by someone from the Mission group.

Summer & After School Enrichment

Greater Enrichment Program (GEP) provides after school and summer programming to Montclaire families. To see immediate and long-term needs of the program, click the link above to learn more and sign up if you are interested. Someone from the Mission group will contact you.

Teacher & Staff Support

Selwyn supports the Montclaire teachers and staff in many ways! Check the link above for volunteer opportunities.