Scouting is a vital part of the ministry to youth and their families. Selwyn currently sponsors Boy Scouts, Cub Scouts, Junior Girl Scouts, Brownies, and Daisies.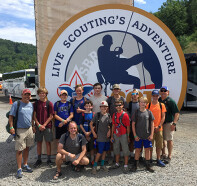 Boy Scout Troop 99 is open to all boys age 11 (or age 10 and completed 5th grade) to age 17.
Troop 99 meets Mondays at 7pm in the Joel Tigler Scout Hut. For information, please contact Joe Bentley.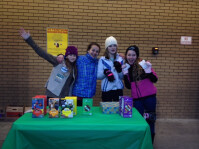 Girl Scout Troops are separated by age and grade level.
Girl Scout Troop 1025 is a Senior Girl Scout Troop for high school girls. For more information, please contact Andrea Barkley.
Brownie/Junior Girl Scout Troop 1027 is for girls in Grades K-5. For more information, please contact Elizabeth Stearns.
Contact for additional information.