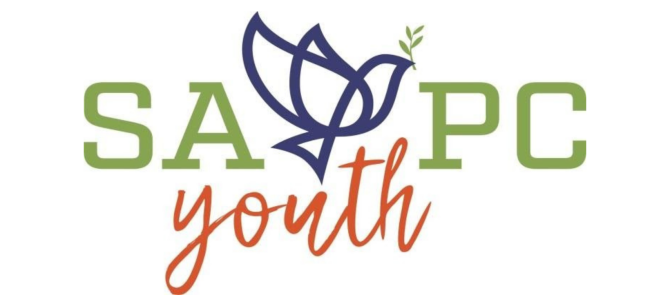 Youth @ Selwyn
Youth Ministry 6th-12th Grade
The youth of Selwyn believe in the teachings of Jesus Christ, the Holy Scripture and Prayer.
We love God and one another. We seek to bring the love, light and grace of God to all who wish to receive and participate in the wonder of the teachings, salvation and peace found in Jesus Christ.
We prayerfully and thoughtfully move forward to address and respond to a greater level of diversity and higher social awareness.
We welcome with open arms all of God's children in search of love, community, purpose, acceptance, friendship, healing and spiritual growth.
Confirmation Classes
September 10 9:30am ALL SUNDAY SCHOOL
Second Sunday Service - Hard Hats for Habitat
September 17 9:30am ALL SUNDAY SCHOOL
5:30 - 7pm Youth Group
September 24 9:30am ALL SUNDAY SCHOOL
5:30 - 7pm Youth Group
October 1 9:30am Men's Pancake Breakfast; No Youth Group
October 6 First Friday Game Night 6 - 9pm @ Selwyn
October 8 9:30am ALL SUNDAY SCHOOL
Second Sunday Service
October 15 9:30am ALL SUNDAY SCHOOL
5:30 - 7pm Youth Group
October 22 9:30am ALL SUNDAY SCHOOL
10:30am Jazz Sunday and Dedication Sunday
5:30 - 7pm Youth Group
October 26 Fall Festival with Child Development Center 4:30 - 6pm
October 29 9:30am ALL SUNDAY SCHOOL
HS Dinner out 5:30 - 7pm; No MS Youth Group
November 3 First Friday Game Night 6-9pm @ Providence Presbyterian
November 5 9:30am ALL SUNDAY SCHOOL; No Youth Group
November 12 9:30am ALL SUNDAY SCHOOL
Second Sunday Service
November 19 9:30am ALL SUNDAY SCHOOL
HS Retreat 17 - 19
5:30 - 7pm MS Youth Group
November 26 Advent Workshop After Worship; No Sunday School and No Youth Group
December 1-2 First Friday Game Night 6 - 9pm @ Selwyn
Middle School Lock-in and Christmas Party
December 3 9:30am ALL SUNDAY SCHOOL; No Youth Group
December 10 9:30am ALL SUNDAY SCHOOL
10:30am Children's Pageant; All Church Christmas Lunch after Worship
December 17 9:30am ALL SUNDAY SCHOOL
10:30am Special Music Sunday
5:30 - 7pm HS Youth Christmas Party
---