An Unexpected Picnic Guest
Her name was Gail, and I met her at our church picnic on the lawn about 10 years ago. She was sitting in the bushes at the edge of the parking lot. I was leaving the picnic with a full belly and heart after a morning of worship and fellowship at church and a lunch of fried chicken. I noticed her as my family was heading to our car. We stopped and spoke, and then invited her to come and join the picnic.. There was plenty of food to share. She was kind and spoke with a gentle but embarrassed demeanor as she declined my invitation. She quietly shared with me she had some 'accidents' and was too dirty to be around anyone. Honestly, I didn't know what to do…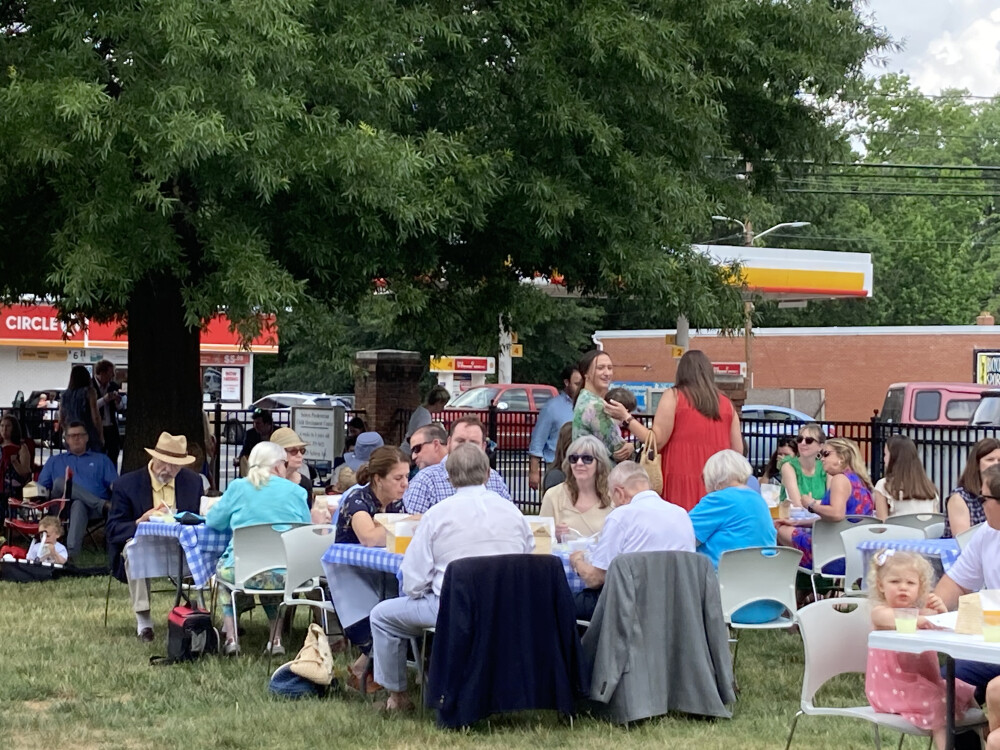 There we were, a happy church family, laughing, eating and fellowshipping on the lawn while a bluegrass band played. And right there, 50 feet away sat Gail. Watching. Hungry. Soiled. Alone. Homeless. Right there. At our church. How could we not have seen her?
Were we too blind with our own lives and self interest?
Do we find it easier to look away?
Will seeing her require something from us?
Luckily, I saw Michelle B, our church's Room in the Inn coordinator. I knew she could and would help navigate this situation. I pulled her aside to explain. With the grace and love of a faithful follower of Christ, she helped Gail discreetly get inside to use our showers and clean up while I awkwardly and nervously fixed her a plate of food. Michelle interacted with her as if they were old friends. Gail clearly had some struggles with her mental health, but I've never met a more kind soul. Once she was clean, she took her plate and headed on her way. Michelle offered to give her a ride somewhere, but she politely declined.
My family still talks about Gail. I still think about her regularly. We pray she is safe, and maybe even has a safe place to live now.
This past year, the tent city uptown caused us to realize the true crisis in our city. It will take all of us working to make a difference. There is a lot happening and there are ways you can join in. If you didn't hear Liz Clausen Kelly, CEO of Roof Above (formerly the Urban Ministry Center and the Men's Shelter of Charlotte) speak with us recently, you can listen to it here. She is helping lead our city to end homelessness. Learn more about the 2025 and 2040 plans to end homelessness in Charlotte.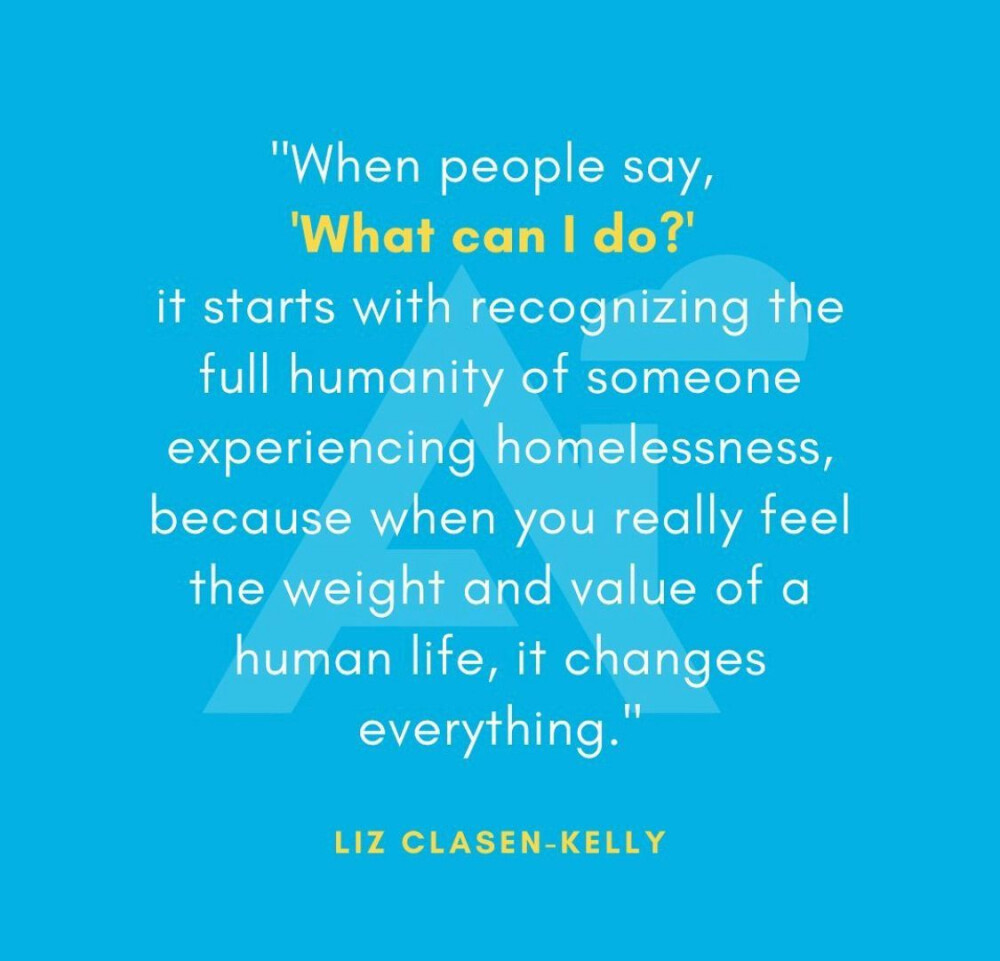 Stay tuned for ongoing opportunities to engage in the efforts. Join us as we seek to love God and love our neighbors as disciples of Christ. Make lunches, donate $, help with Room in the Inn when it resumes in December, contribute to Welcome Home Kits, educate yourself on affordable housing issues in Charlotte, and check the bushes for neighbors in need when we're out on the lawn. You never know who's there...