Glory to God New Hymnals
Throughout August, you are invited to dedicate a new hymnal in honor or memory of a loved one. Please return completed forms to the church office or place them in the Sunday offering plate. You can pay by check, online, or via Text to 704-734-9818 using the word Hymnal. Each hymnal costs $20. Order forms are available in the narthex or by contacting the church office. Book plates will be mounted in the hymnals accordingly. We will dedicate our new hymnals on September 19 in worship.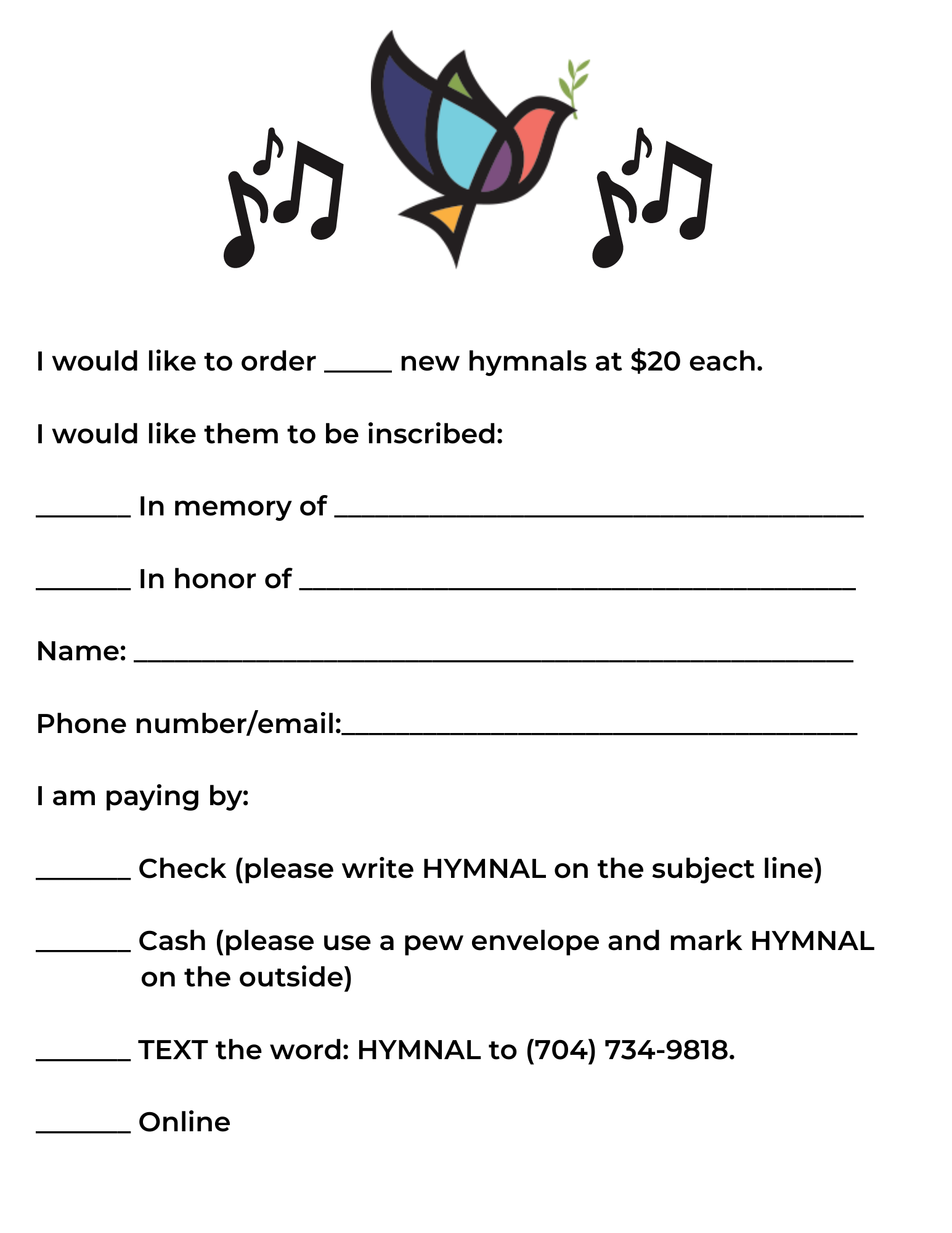 Please contact the church office for more information.