Parenting in the Pandemic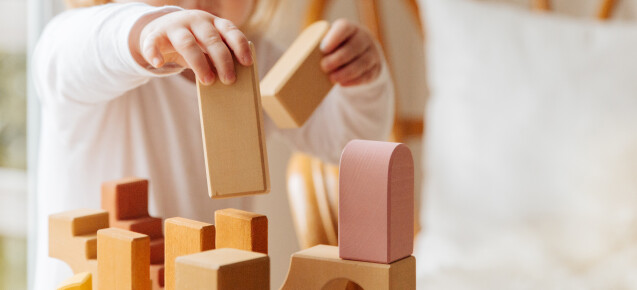 "Children are a gift from the Lord; they are a reward from Him." "Jesus said, 'Let the little children come to me, and do not hinder them, for the kingdom of heaven belongs to such as these. "
God has made it abundantly clear children have a mighty role to play in the kingdom of God. They are not a nuisance or bother. They are His treasure. Their prayers are heard, their hearts are felt and their praises are just as powerful as those of any adult.
God has blessed us with children in our church. And because we take our baptism vows seriously, we realize how important it is to support our families at Selwyn.
A study examining how much parents worry about their children and what may drive those concerns found the average parent spends five hours and 18 minutes a day worrying about their kids. That is a lot.
My cousin in Fort Mill has 5-year-old twins -- a boy and a girl. Some of you may have heard me talking about them. They are precious, and I try to visit them often. On one occasion I was talking with my cousin, their mother, and she was telling me her worries as her children were getting ready to start school in-person. She worried about the chances of them contracting or giving someone COVID-19, and for the twins general safety at school. She worried about how their life is going to be different because of the Pandemic.
The Pandemic has us ALL worried -- about our health and well-being. We worry about things we cannot control. For parents, they worry about sending kids to school while a virus is still spreading out of our control. Will our children have a good experience with school? Will our children miss out or be safe playing with friends?
Add to those worries our own tiredness. We must take care of ourselves so we will be able to help our children. As a church, we must ensure our own health so that we are able to support the children of Montclaire Elementary, our children in the CDC, and the spiritual care of our Sunday school teachers and Youth mentors who care for our children along the way.
If you seek guidance or resources along the way, let me know. A few parenting and spiritual discipline books I recommend can be found from the PC(USA) Store...
Christian Parenting Raising Children in the Real World
by Donna Sinclair, Yvonne Stewart

This book is written by two parents who give real life examples and down to earth guidance for today's issues. Issues discussed include materialism, competition, sexuality, and conflict.


Soul Feast
by Marjorie J. Thompson



This book o

ffers a framework for understanding the spiritual disciplines and instruction for developing and nurturing those practices, prayer, worship, fasting, to name a few.



The

Center for Disease Control and Prevention

also has a great website on

Positive Parenting tips (organized by age).


Lastly, reading your Bible as a daily devotional is a great way to feel personally closer to God. Just like having a good Story Bible for younger children is important for your family. I recommend

Growing in God's Love, A Story Bible

,

edited by Elizabeth F. Caldwell and Carol A. Wehrheim.
Blessings to you and your family in this Advent season,
Nancy Nutter, DCE