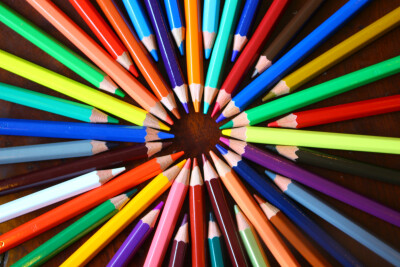 The start of a new school year can be an exciting, frightening, joyful, and/or dreadful time in the life of your child. I should know. I am a teacher. It's an unlikely vocation, considering my own unfortunate educational journey.
It all began as I was winding my way through the wiles of first grade. I was bused to Nations Ford Elementary School; and Miss Stevens was my teacher. Every afternoon we moved our chairs to form a large reading circle. Miss Stevens called on a child to read and, after some time passed, she simply said, "stop!" and the next child picked up. Around the circle we went. Until it came to me. Try as I might I could not make my eyes transform the symbols on that page into words. So every afternoon Miss Stevens asked me to turn my chair around and face outside the circle. Not only could I not read, I no longer belonged. I'm not sure where or how I learned to read but I am quite certain it didn't happen in that classroom.
I would like to say that I rebounded rather nicely from that lackluster beginning but that was not the case. Two years later, I was bused to Billingsville Elementary School; and Miss Epps became my teacher. Miss Epps was a screamer, a turn-red-in-the-face screamer. Though, she had an upside. Every afternoon she read us stories: Harriet the Spy, Pippi Longstocking, From the Mixed-up Files of Mrs. Basil E. Frankweiler, and The Egypt Game. She transported me to each of those glorious places.
Moms and Dads, think back on your early schooling. Where did you go to school? Who were your teachers? How did they make you feel? What did you love about school? What about school gave you pause? How will you help your child thread their way through the hallowed halls of education?
When my son was a little boy, we started a have-a-good-day tradition as he headed off for school. Just before opening the front door to head out, I would ask: "Who are you?" And he would answer: "I am a child of God." I would then ask: "What makes you a child of God?" He would answer: "God's free gift of love that I cannot earn and do not deserve." It was a way for me to remind him that no matter what happened during his day he was fully known and fully loved by God.
As you prepare your children for a new school year, remember: your children may be excited, frightened, hesitant, or filled with joy. Consider starting a have-a-good-day tradition for your child. A little something to remind them of who they are and whose they are. And Join us on Sunday, August 25th, in worship for a Blessing of the Backpacks. Our hope is to send our children out into this new school year equipped with a visible, tangible reminder that God and we are with them every step of the way.
And now, may our children's minds be sharp and their answers quick, their bodies healthy and safe, and their hearts filled with the love of learning. Amen.