STEWARDSHIP AT SELWYN: A Disciples Call to Care and Commit
"The message of God's grace is able to build you up and to give you the inheritance among all who are sanctified... for Christ himself said, "It is more blessed to give than to receive." -- Acts 20: 32 & 35
You can make your estimate of giving by calling the church office at 704-372-6836 or by completing the form below for the annual budget. Your information will be routed directly to the church accountant.
---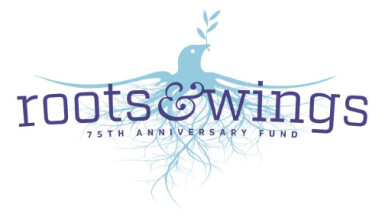 Selwyn truly is an intergenerational community of hospitality and compassion. We seek to know one another and our neighbors in genuine and lasting ways.
The celebration of our 75th year marks a time of both grateful reflection and hopeful action toward the future. We hope to revitalize our facility and communication tools in a way that reflects our identity as a people: engaging, warm, authentic and invitational.
The theme of our 75th Anniversary Fund campaign, Roots and Wings, symbolizes the heart of the campaign and reflects the images in the beautiful stained glass window in our chapel. The gifts of the 75th Anniversary Fund will enable us to protect the integrity and sacredness of our Chapel for generations to come.
You may also email your pledge commitment to the church accountant or call the church office at 704-372-6836.