There's a lot going on at Selwyn! With our renovations nearing completion, we are excited to begin the next journey in our new spaces. We have a lot going on this season, and we hope you can join us when you can!
open positions
Staff transitions
Congregational Letter RE: Kim Lee
Please click here to read the letter from Rev. Lori Raible.
Please click here to read Kim's letter to the congregation.
---
Congregational Letter RE: Rush's Retirement
Please click here to read letter from Rev. Lori Raible & Personnel Committee.
---
Rev. Rush Otey Announces Retirement
Dear friends, brothers and sisters in Christ,
For the past year I have been wrestling with a common decision for people my age-- when to "retire." Of course "retirement" is nowhere to be found in Scripture, for we are to serve, glorify, and enjoy the Lord forever. Some of my friends have restated the process as "reFirement," as if by doing certain things and stepping out of the daily demands we can rekindle and regain our youthful energy. or at least some of it. I will prefer retirement to reFirement and the implied demand or expectation for demonstrable rejuvenation...
...This is the kairos time for me to resign from Selwyn Avenue Presbyterian Church, effective March 31, 2020. I anticipate that my final Sunday with you in worship will be March 15. Click to read more from Pastor Rush Otey.
---
Welcome, Margo!
Back in December, Jay Masanotti shared news that he would be leaving Selwyn to pursue a teaching position in New York City. Jay and Jessica have long hoped to live in New York City, and we hold the Masanotti family in prayer as they make these transitions of vocation and place.
We began an immediate search for our next youth leader, and in hopeful expression of God's providence & the beauty of the connectionalism of our denomination, we were introduced to a young woman, Margo Richardson.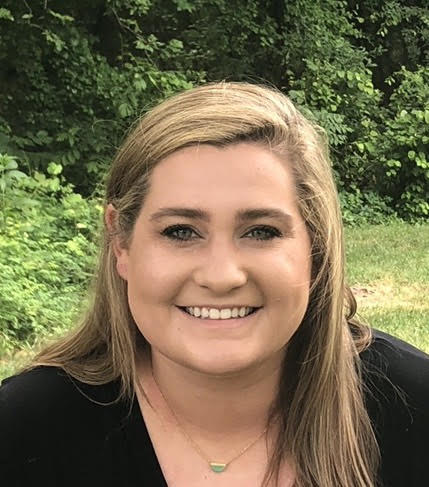 Margo is a recent graduate of Columbia Seminary where she also gained experience leading several youth groups and congregations. Upon graduation, the PCUSA awarded Margo a season of study at the World Council of Churches Center for Eccumenical Study in Bossey, Switzerland. Margo has a deep love and passion for the church, and has committed her vocational life to the ministry of God's people.
With Margo's studies in Europe coming to completion, the Session unanimously and enthusiastically endorsed our invitation to Margo to serve as our Director for Youth and Young Adults. She will join the Selwyn community in worship on February 2, 2020.